Thundering Vengeance novel is a thrill ride.
---
URL:
https://www.amazon.com/s?k=joel+goulet&i=stripbooks&ref=nb_sb_noss
A black car with a powerful, fire-spewing engine causes deadly accidents involving police officers. A police department seeks to stop the car, but soon questions what they are chasing. The lethal car and its driver seem possessed. Nothing the police have done is able to stop the car. Then a mysterious man comes forward with information about the car. The jarring information and the man himself signal a clear warning that police best proceed with extreme caution.
Check here for novels in many different genres: Horror, Fantasy, Historical Romance, Thriller, Mystery, Western, and Science Fiction. You may find those certain pages to fuel your senses and take you on your next great reading adventure. eBook and print formats. Read most of his novels for free on Kindle Unlimited at Amazon.
Copy paste either link:
For author information-- http://www.joelgoulet.com
For the novels:
https://www.amazon.com/s?k=joel+goulet&i=stripbooks&ref=nb_sb_noss
Posted by:
Joel Goulet (Individual)
---
Posted on:
01/25/21
, Total Visits:
108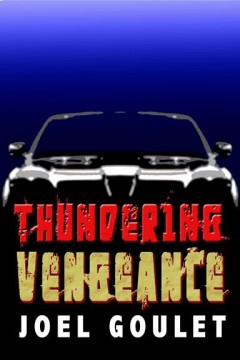 Location: Worldwide



Similar Ads
---